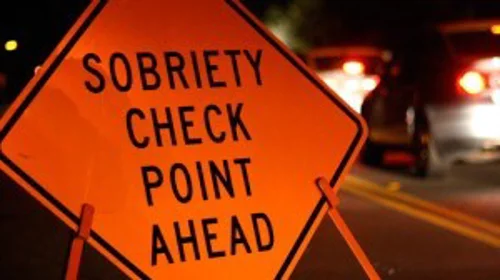 This article will focus on the popular misconception surrounding Standardized Field Sobriety Tests ("SFST"). In Virginia, there are laws that require a driver to provide their identification (Virginia Code 46.2-104) or to submit to a breath or blood test (Virginia Code 18.2-268.2). But there is no statute that obligates a driver to submit to Standardized Field Sobriety Testing. To be clear, YOU ARE NOT REQUIRED TO PERFORM STANDARDIZED FIELD SOBRIETY TESTING WHEN REQUESTED BY LAW ENFORCEMENT.   Nearly every client I meet was under the false impression that they had to perform these tests.
To make a determination as to whether you should take the SFST you need to understand its purpose. The SFST is a battery of three tests developed by the National Highway Traffic Safety Administration (NHTSA). The three tests of the SFST are the Horizontal Gaze Nystagmus (HGN), Walk-and-Turn (WAT), and One-Leg Stand (OLS).  These tests serve to establish probable cause for the police to arrest and to provide facts to be used against you at trial to be found guilty beyond a reasonable doubt.
Now, there is a negative implication for refusing to perform the SFST. The Virginia Supreme Court in the case of Jones v. Com., 688 S.E.2d 269 (Va. 2010) held that refusing to perform the SFST does not show a "conscious guilt" but can be considered as circumstantial evidence as to whether there was probable cause to arrest. However, the Court noted there are many valid reasons to refuse the SFST.
With that said, if there is even a remote chance you may be impaired, you may want to think twice about performing the SFST now that you know you have no legal requirement to perform them.
ABOUT THE AUTHOR: Stephen P. Pfeiffer is an aggressive litigator who efficiently and effectively navigates his clients through the legal system. Stephen has been published as a coauthor in the in the nationally recognized "Inside the Minds" series by Aspatore Books on ­The Legality of Search and Seizure in DUI Cases "A Practitioner's Everyday Insight Into DWI/DUI Defense in Virginia". Stephen was selected as a member of the National College of DUI Defense Attorneys. Additionally, Stephen has been recognized as one of Virginia's Legal Elite by Virginia Business Magazine as well as being selected as a "Rising Star" by Virginia Super Lawyers.  Stephen was the American Bar Association's 2007 National Champion in Legal Negotiations and currently serves as an adjunct professor at Regent University School of Law.